Do you have zero ideas and zero content for your online business?
"Discover the secret method of creating a High-Priced Infopackage of Products in only 31 Days that sell themselves!"
With our secret method, you can keep 100% profits from your Infopackage of products with just 10% of the work.
A lot of info-product marketers get stuck creating and selling reports and other low-ticket offers for $5, $7, maybe $10.

Which is great but it won't make you rich.

We share the exact method through which you can create a profitable Infopackage of products – even if you don't have any budget or time to invest.

See, there are two steps to a profitable business...
Now here's the problem… Both steps are extremely daunting, especially for solopreneurs and beginner marketers. Which is why you are stuck in a rut selling cheap products and making pennies in profits.
Our quick and easy shortcut for creating profitable Infopackages of products can be implemented by anyone for insane profits!
What you need to do is find high-quality PLR content and use it to create your unique Infopackage of digital resources.

PLR stands for "private label rights," and this sort of content licensing gives you a free hand on your content. You can modify the content in any way you please, put your name as the author, sell it, or even give it away.

But why PLR? And why create an Infopackage of resources?
When you use quality PLR content, someone else does about 90% of the work – and yet YOU get 100% of the profits. Could it be more convenient?
You can use this bundle of products as a low-priced, high value offer to convert prospects to customers FAST. Or you can tack a big price tag on it and make a lot of money with each sale. The choice is yours!
You'll love how easy it is to create, and your customers will love the valuable resources you include in your package!
With these advantages, creating PLR Infopackages is a no-brainer for your business.
And I'm about to show you how to go from point zero (no content, no ideas) to a profitable bundle of products in just 31 days!

But before I show you exactly what you get when you order this resource, let me make an important note…

This product is for people who have basic info about online business.

You also need to know how to set up a website or have an existing website in place.

That's because this resource focuses on how to create a bundle of products out of PLR content that your buyers will love.

This resource takes you from point zero i.e., no site, no content and not even an idea about your Infopackage, to getting your first Infopackage up and ready for orders in about a month.
Each day you'll get a lesson on how to complete some part of the task, plus you'll get an action step.
Here's exactly what you'll discover each day:
If you religiously follow the steps outlined in this resource, you'll be ready to take orders in 31 days for your Infopackage!


Included in this Offer is this High Quality Traffic Guide - Absolutely FREE!

Do You Want Targeted, Repeat Buyers To Visit Your Product Offers?
To ensure your success we have included this guide of 12 proven hacks to get a ton of traffic on your website.
Worth $47, FREE for a limited time
With this guide, you uncover:
Only available with this offer...
Sound good?

Then let me make it better by adding 5 more bonuses you will recieve if you buy today!

These bonuses are value additions and marketing materials that will enhance your product Infopackage.
Bonus 1:

Sales Letter Template
This ready to use template can be used to quickly create a sales letter for your Infopackage.
Just fill in the blanks inside this template and you will have a letter ready in minutes!
Bonus 2:

Your First Infopackage Checklist
Take action with this checklist so you don't miss out on a single step.
Bonus 3:

How to Create an Effective Lead Magnet
If your lead magnet doesn't effectively convert prospects, then customers don't make it to the rest of your funnel.
This mini-guide gives you a fast four-step process for creating profitable lead magnets using PLR content!
Bonus 4:

50 Templates You Can Use to Create High-Converting Titles
Compelling titles force your potential customers to read more. Come up with catchy titles for each step of your funnel and for the full pack with these title templates.
Bonus 5:

40 Really Clever Ways to Use PLR Content
There's a lot more you can do with your PLR content.
You can create more monetizable products from it and even generate traffic with it. This list gives you 40 ideas that you can put to work in your business!
You don't have to figure all of this out on your own, our strategies are implemented and tested for success, so you know they work.
And the best part...
This Resource is ABSOLUTELY FREE!
That's right. We bring you this wealth of implementable proven knowledge that can make you high profits for a price of zero bucks.

If this resource turns out like other spammy resources on the internet, no harm done, you will still have all the bonuses. But if you take this resource and follow it for 31 days and it works for you, you will be able to generate massive profits.

Think about it for a second.

What do you have to lose?

So don't wait any longer, and sign up today, using the form below and I will see you on the inside..
We respect your privacy, your details are safe with us.
I have found the resources here on GRASPED Digital to be not only very inspiring, but absolutely packed full of practical information for anyone wanting to succeed in business on the Internet. They are also well organized.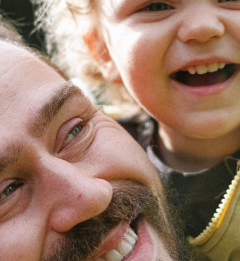 I find the videos very convenient especially if you're not much of a reader like I am. They have voiced instruction that basically read everything for you. It's awesome!
You are fully protected by our
100% Satisfaction Guarantee.
Purchase With Confidence... It's Risk Free! ...and FREE!
---
Copyright 2022, GRASPED Digital