Hi, have you heard about few-shot and multi-shot learning in conversational AI? It's this super cool concept that's all about making AI models like OpenAI's ChatGPT even more awesome at having dynamic. And guess what?'s not as complicated as it sounds, I promise!
Basically, few-shot and multi-shot learning mean that these AI models can understand and process new information on the spot, during a single conversation. Imagine chatting with someone who can instantly give you insightful feedback or come up with creative ideas based on multiple things you just mentioned, all while keeping the context of your conversation intact. That's exactly what these learning strategies allow ChatGPT to do!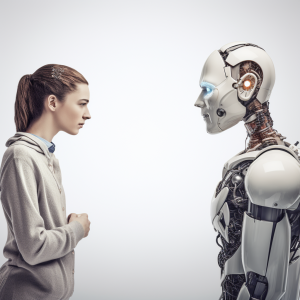 Now, it's important to know what few-shot and multi-shot learning aren't. They don't make the AI "learn" or "remember" personal data from previous sessions, and they don't update its knowledge about the world beyond its last training. What they do is help the AI use the information you provide in the current conversation to generate relevant and coherent responses, just like how a human would process new info during a chat.
So, why should you care about this if you're still getting the hang of models like ChatGPT? Well, here's the beauty of it: this feature makes the AI incredibly versatile. Whether you're brainstorming ideas, seeking advice, learning something new, or simply looking for an engaging conversation, understanding few-shot and multi-shot learning can seriously level up your interaction with the AI.
If you're itching to try it out and see for yourself, here are five prompts to kickstart your journey into the world of dynamic AI interactions:
"Let's brainstorm ideas for a story. The theme is time travel, and the main character is an historian. What complications might they face?"
"I'm new to photography. Based on the rule of thirds, natural lighting, and depth of field, can you give advice on taking a captivating portrait?"
"Considering the concepts of gravity, escape velocity, and the atmosphere, explain why it's challenging to launch a spacecraft."
"I want to understand investment better. How do stock markets, real estate, and commodities differ as investment options?"
"Create a dialogue between two leaders discussing climate change, focusing on renewable energy, carbon footprint, and international cooperation."
Each of these prompts gives the AI several pieces of information or concepts to work with, showing off the power of few-shot and multi-shot learning in generating thoughtful and context-rich responses. Oh, and remember, the model really thrives on context and details, so the more specific you can be with your questions or prompts, the more tailored and relevant the AI's responses will be. So, let your curiosity run wild and let the exploration begin!